Greenhouse Construction at Trilith Studios
Humidity maxed out at 99%, 100 degrees, sun shining - You could say we love being back in the greenhouse.

All kidding aside our crew has been working extremely hard to get our new location up & running. So close we can almost taste it... wait or is that sweat?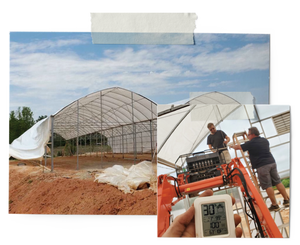 Partnership with Trilith Studios
Say hello to our newest location - Trilith Studios! We will be opening our new greenhouse inside the studio Summer 2021. Stay tuned on social for updates on the build, new plants & so so much more! - Summer 2021
Check-out Our Vendor Page
We're Saying Goodbye to Our First Location
It's the end of an era here at Cinema Greens and our two owners, Jeff Brown & Carlos Martinez, have some huge things coming your way as we enter the next chapter! - Fall 2020
Follow Along with Our Move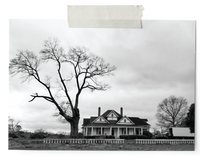 Large Plant Amounts & Special Orders
Live Plants. Artificial Plants. Special Orders. 
Using our access to industry insider pricing and a large network of nurseries & factories we get the plants you need at prices that work for your project.